The High Tech Crime Unit
hidden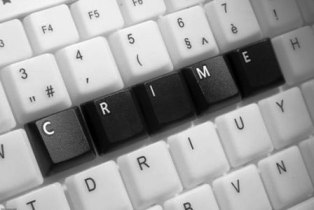 The High Tech Crime Unit at the Public Prosecutor's Office in Milan was created in 2004 in order to fight cybercrimes in a more effective way and by collecting data of all online fraud cases on eBay and other e-commerce websites.
Cybercriminals have recently improved their methods of committing crimes and therefore the number of cybercrimes have increased and their methods have also developed. As a result, to fight cybercrimes effectively there is a necessity for multiagency working, increased public awareness, mutual investigative procedures and shared information processes.
For these reason, the implementations of effective investigation techniques have become a crucial need for today's society: this indicates that the law enforcement criminal investigation units need to be equipped with new skills and tools and with highly qualified training courses to fight this complex phenomenon.
In 2010 we established a partnership in conjunction with the Municipality of Milan and the local Bar Association, in order to provide a cross-force initiatives to tackle cybercrimes and protect the public and vulnerable victims.
Thanks to this partnerships, on one side we have worked to implement the High Tech Crime Unit's skills and tool; on the other side, since May 2011 the Public Prosecutor's Office at the Court of Law in Milan has edited new investigative procedures and techniques for law enforcement regarding cybercrime.
We have also worked to implement a specific training course for investigators.
Nowadays, there is a high demand for training courses. The method of teaching developed by law enforcement investigators combines lectures, labs and workshops. The course is based on the MOOC system and is supplemented with technical and didactic tutoring service, created specifically for all the investigators of the Milan Court of Appeal District.
The training involves modules such as psychology, social sciences, criminology, professional ethics and economy of cybercrime. The aim is to give the recipients a 360 degree, victim-oriented scope.
For more information please see
here
.